Jay D. Kauffman PT, MBAOwner/Director of Physical Therapy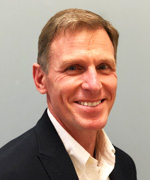 Board-Certified:
Direct Access-Differential Diagnosis, Pennsylvania State Board of Physical Therapy
Master's Degree:
Business Administration, Temple University, Philadelphia, PA
Bachelor's Degree:
(Magna Cum Laude) Physical Therapy, Temple University
Certification:
Functional Capacity Evaluation, Keith Blankenship/American Therapeutics
Licensed:
Pennsylvania
Memberships:
American Physical Therapy Association (Private Practice Section), Pennsylvania Physical Therapy Association
Continuing Education:
Quality care, foot and ankle care, industrial medicine (FCEs), work injury prevention and management, spine injuries and dysfunction, hand injuries and postsurgical care, advanced shoulder evaluation and treatment, medical screening techniques and biomechanical functional assessments
"I spent enough time working in corporate physical therapy settings to see that clients rarely receive focused, one-on-one manual therapy care. That's why I give my clients my undivided attention and spend time teaching them about their bodies and how best to cope with various conditions. My years of clinical experience and use of today's most advanced techniques can relieve pain and help people heal from injury or surgery more quickly. To me, that's what physical therapy is really all about."
Amanda Polaha PT, DPTPhysical Therapist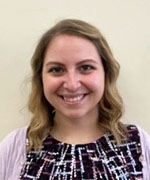 Board-Certified:
Pennsylvania State Board of Physical Therapy
Higher Education:
Doctor of Physical Therapy from Misericordia University 2015. Bachelors of Science in Psychology Misericordia 2012.
Licensed:
Pennsylvania
Continuing Education:
FCE trained, Comprehensive Vestibular and Concussion Management, Comprehensive Cervical Spine Manual Therapy, Myofascial Release Techniques
"The best part of being a physical therapist is being able to help my patients achieve their goals in life, whether that be running a 5k, returning to playing a sport after injury, rolling over in bed without getting dizzy or simply being able to reach behind their back again to tuck their shirt in without pain or difficulty. I enjoy getting to know each of my patient's on a personal level that allows me to tailor a comprehensive rehab program utilizing evidence based techniques to meet each of their needs in a way that works for them. I am excited to be joining the UPPT team and beingt given the oppurtinutiy to continue to be able to help my patient's become the best versions of themselves".
Dr. Madelyn Fox, PT, DPT Physical Therapist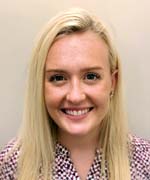 Board-Certified:
Pennsylvania State Board of Physical Therapy
Higher Education:
Lebanon Valley College | Annville, PA. Doctorate of Physical Therapy, May 2020. Bachelor of Science in Health Science, May 2018
Licensed:
Pennsylvania
"I am so blessed and grateful to begin my career as a Doctor of Physical Therapy at UPPT. I grew up in the Upper Perkiomen Valley and am so excited to give back to my hometown utilizing the knowledge and skills I have gained over the past 6 years. Throughout my time at LVC, I played collegiate level field hockey for 4 years and was a captain during my senior year (coincidentally, my first year of PT school). During graduate school, I completed my clinical rotations in a variety of major settings allowing me to help treat and learn from individuals with many diagnoses along the spectrum of care. With these experiences from didactic and clinical education, I can evaluate and treat individuals utilizing hands-on techniques to determine how to reduce pain, improve movement, and reach patient driven goals. I have always been passionate about living and promoting a healthy lifestyle, prioritizing physical activity, and promoting conservative care to reduce pain and maximize mobility. During my free time, I enjoy working out, hiking, spending time with family and friends, traveling, and doing anything outside. I look forward to being the best PT I can be and continue my future at UPPT!"